OUR PROCESS: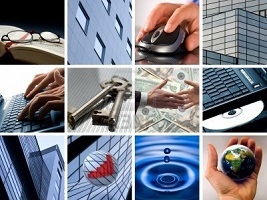 We approach our client relationships with a commitment to creating a lasting, professional partnership—one that will guide you through every step of your financial life cycle. At Vertex Wealth Management, we understand that you want to grow your wealth, while also increasing the time you have for loved ones and life's ambitions. Through meaningful conversations, we will assess your financial situation and make recommendations designed to pursue your prosperity and freedom to do what you feel is most important to your family.
Creating an Investment Policy
First, we will establish a dynamic investment policy designed to create, preserve and transfer wealth. An investment policy contains procedures for managing your investments, considering your personal tolerance for risk and your financial needs and goals.
To create this policy, you can expect a comprehensive, ongoing assessment of your investment portfolio, insurance policies, retirement plans, employee benefits, Social Security benefits, estate planning issues and taxes. We will also consider how your cash flow and net worth influence your financial objectives.
Once we have this information, we will implement an appropriate asset accumulation and growth plan, a wealth preservation strategy, an income distribution plan, and/or a legacy plan. We will continue to monitor and manage your plan, while keeping in close communications with you as we work towards your goals.
Examples of questions we may discuss with you:
What are your personal financial goals and how would you prioritize them?
What amount of money do you need to accomplish each goal?
Within what time frame do you need to achieve each goal?
What is your tolerance for risk?
What cash flow and liquidity needs do you have?
What tax concerns do you have?
How much of a legacy do you want to leave your heirs?
Would you like to start or donate to a charity?
Comprehensive Services
As a true financial planning firm, we believe it is critical to have a cohesive plan to orchestrate strategies for all elements of your financial portrait. Siloed management of financial areas such as investment, insurance, legal matters, retirement and succession planning runs the risk of competing strategies and timelines. By overseeing your total financial portrait and working with respected legal and tax professionals, we help ensure all of the elements of your financial life are working in unison towards your wealth objectives. Please see a list of services we offer our clients to the right.
Services
Wealth Accumulation and Investments
Professional Portfolio Management
Investment Management of Trusts
Investment Planning Issues
Banking and Credit Management
Protection Planning and Risk Management
Insurance Planning
Education and Family Support Issues
Titling and Beneficiary Designations
Planning for Incapacity, Including:
Executor, Trustee and Power of Attorney Selection
Business Strategies
Executive Compensation and Benefit Strategies
Business Consulting and Succession Planning
Retirement and Distribution
Retirement Planning Strategies
Social Security Maximization Strategies
Charitable Gifting
Estate Planning and Distribution Strategies
Tax Planning Strategies
Products
Certificates of Deposits (CDs)
Collateralized Mortgage Backed Securities (CMOs)
Convertible Bonds
Corporate Bonds
Disability Insurance (DI)
Domestic Equities
Education and 529 Plans
Employee Stock Option Plans
Exchange-Traded Funds (ETFs)
Fixed Annuities
Foreign Equities
Government Agency Bonds
Government Bonds
Life Insurance
Long-Term Care Insurance (LTC)
Money Market Accounts
Mortgaged Backed Securities (MBS)
Municipal Bonds
Mutual Funds
Real Estate Investment Trusts (REITs)
Restricted securities sales such as 144
Structured Certificates of Deposits
Unit Investment Trusts (UIT)
Variable Annuities